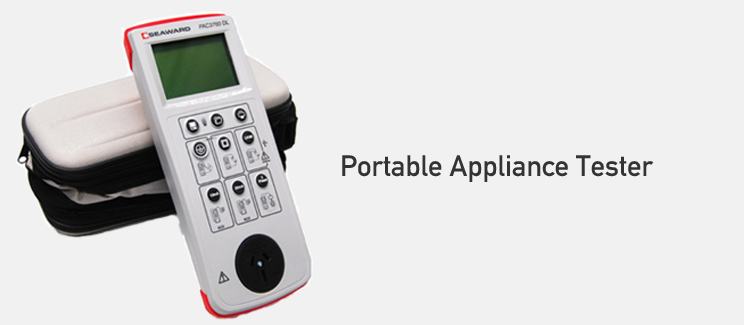 Pat Testing Equipment Buying Guide
Choosing the correct Portable Appliance Tester (PAT Testing) equipment and accessories can be a mean feat. There is a wide range of brands and models to choose from and consider.  This is why we have created this blog post. We hope this can help you select the best portable appliance tester that is appropriate to your test and tag needs.
Whether this is your first purchase of appliance tester, or simply upgrading your old testers, here are the most important factors you should consider:
First, how much are you willing to spend?
Second, how often will you be using the equipment?
Lastly, how do you plan to record the results?
IMPORTANT NOTE: Before you buy a PAT Tester, you must consider your training first. You do not need to be a licensed electrician, anyone can perform PAT Testing. However, you must be deemed a "Competent" first in order to do so. While there is no actual legal requirement to attend a PAT Training, being trained will help you understand the basics PAT Testers. For instance, how they work and how to do it.
Check out our Training Courses here.
What types of PAT testers are there?
PAT Testers prices range from $500-2000 upwards. Choosing the right kind of equipment that fits your budget is one of the first things to consider.  Generally, more bells and whistles mean higher price tags.
Under $1000
You can get a basic PAT checkers and basic PAT testers on this price range.
PAT checkers are ideal for people looking for a simple, low-cost option that does the bare minimum in checking an appliance's electrical safety. They only display PASS/FAIL readings without the full testing results. They are straightforward to use making it a perfect choice for beginners or those who have a small number of appliances to test.
Basic PAT Testers are capable of displaying the full test results with PASS/FAIL readings. They are also designed to do a basic test to verify the electrical safety of an appliance.
Recommended for: Beginners and small business owners will also appreciate the simplicity of these testers.
Mid-range $1000-2500
For people who want a wider range of features than the basic testers. These testers can offer regular testing capabilities plus other tests like RCD testing. Most testers in this price range may be battery operated and have the ability to store data. Battery operated means better portability when conducting tests.
Recommended for: Those who want to start a PAT Testing business or companies with 500 or more appliances to test annually. Also ideal for those who prefer to log data automatically than manually.
High-End Over $2500
These are top of the range PAT Testers most appropriate for professionals, PAT Engineers or anyone serious about PAT Testing. This would offer a complete solution for professionals or those who operate a test and tag business. Along with the features offered in the lower and mid-range testers, this one comes with a scanner or printer. This will help in re-testing appliances and capturing data faster. The tester would very likely have the ability to generate/ download reports and automate the re-testing schedule.
Recommended for: People seriously involved in PAT Testing. Those who test thousands of appliances yearly and regularly. Also great for those who want to automate data capture and generate reports with lesser efforts.
Bottom Line:
If you have a limited budget and do not conduct tests frequently, it will make sense for you to opt for the basic PAT testers. If you can afford the extra features, go for the mid-range testers. However, if you are a professional or runs a test and tagging business, investing on a tester with more features may help save you time and make you more efficient at what you do.
We hope this guide can help you decide the best PAT testing equipment you need for your personal and/or business requirements. Do check out our wide range of PAT Testing equipment here: