WELCOME TO ATTA TRAINING | APPLIANCE TEST TAG AUSTRALASIA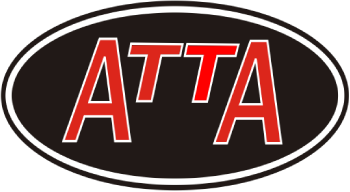 Training Courses
ATTA Training is a training company in Australia established in 2009. We offer Test and Tag training courses to help you become a "Competent Person" to inspect and test electrical equipment.
Our courses are for individuals and business owners. We aim to educate with the highest industry standards in electrical safety. Specifically, our test and tag courses will familiarize you with the Australian Electrical Standards 3760 & 3012. Then, you will gain all the required skills and knowledge you need for safety and compliance. Finally, you will be deemed a 'Competent Person', upon completion of the course. Consequently, this confirms you are a capable person to test electrical appliances. Alternatively we also deliver the accredited version of this course for our R.T.O. partner, Prime Skills. This course gives you a Certificate of Attainment as well as the Competent Person licence card.
Your success is our mission. Our objective is to provide our students with the best in-class and hands-on training possible.
Training Venues and Schedule:
We hold classes in Melbourne every Thursday and in Sydney, Brisbane, Adelaide, Perth for groups of 4 Students or more on a demand basis. We can provide training in Parramatta for your group or On-site at your office or workshop.
ATTA Training will come to you, regardless of where you are. Feel free to get in touch with our team for your inquiries and clarifications.
Training Staff:
Our Trainers hold a minimum of Certificate IV in Training & Assessment. They have authoritative knowledge and skills coming from a diverse field of manufacturing and engineering, both local and abroad. Our team also includes experts from different facets of electrical safety and management. As a result, you will gain the expert knowledge that you need to further your career path as an electrical professional.
Aside to our training courses, we also offer a full range of stocks on test and tag equipment and supplies. Our product range from test tags, testing equipment, and accessories. We are your one-stop shop in all your testing and tagging needs!
Class 2 Double Insulated Test - Seaward PAC3760DL