ELECTRICAL TEST AND TAG COURSE - OUR PEOPLE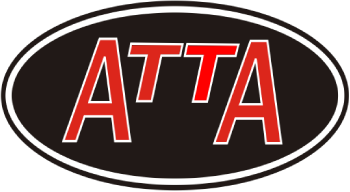 John Williams - Managing Director
John has been involved in industrial safety identification and electrical safety markets for 30 years and studied Marketing at Swinburne University, Melbourne. He has partnered with industry experts to offer the most comprehensive electrical test and tag course at ATTA Training.
The humble beginnings of Appliance Test Tag Australia Pty Ltd started in 1996 from a home office at the back of his house in Mordialloc, Victoria. Today, ATTA is located in the Industrial area of Moorabbin and offer full training, sales and service for the electrical safety markets in Australia and New Zealand.
Graeme Foote - National Training Manager
Graeme has been involved in workplace training for nearly 30 years. He holds a "Certificate IV in Training and Assessment" (TAE 40110) and the Nationally recognized unit of competency from the Electrotechnology Training Package (UE07), "Conduct In-service Testing of Electrical Cord Assemblies and Cord Connected Equipment" (UEENEEP008B).
Graeme owns and operates Test and Tag Compliance Services, a successful Melbourne based Test and Tag provider. With a wide base of clients, he has experience in testing in nearly every field, so he will most likely understand your needs.
Nathan Williams
As the Administration Manager and head of sales for Testing Equipment and Accessories, Nathan is responsible for the organisation of your training session. He has been involved in the Electrical Safety industry for several years and enjoys helping others become "Competent" in this area. Nathan holds Cert IV in Management and Marketing.
Ian Ray - Trainer
Ian studied Industrial Electronics at RMIT University and early in his career he designed and built scientific equipment for teaching and research purposes.
He managed Pharmaceutics and Microbiology Departments in Victorian Universities. In the late 1980¹s, he moved to a Bio-Tech startup where he was involved in the development of automated equipment for peptide synthesis; subsequently, he spent time in San Diego managing a Good Manufacturing Practice (GMP) Facility, manufacturing peptides for human consumption in clinical trials before returning to his Melbourne based company.